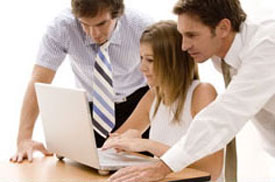 About Us
Datasyche was incorporated in January 2006 as a sister enterprise to Websyche a successful website design and marketing company. Tasked initially to offer a range of programming and software development solutions, which incorporated IT support and IT equipment supply to a major Medical company. The contract combined data from a variety of sources into a single system, this included data from engineers PDA's on site and offices overseas. The contract lasted over 2 years with a value of £200,000+.
We also offered IT support and solutions to Websyche's customer base of SME's including monthly support packages and new system builds with contracts ranging from a few hundred pounds to £20,000+ new installs.
We have access to a wide range of equipment and software suppliers allowing us to compare pricing and negotiate discounts.